Market Commentary 18th May 2020 from Charlie Hancock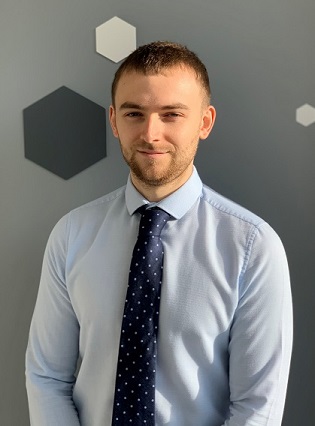 Market Commentary 18th May 2020
Equity Indices
UK
UK equities declined last week amidst negative investor sentiment around the globe. The FTSE 100 index declined by 2.29%. The FTSE 250 index lost 3.61%, with a falling Pound Sterling helping to limit the decline in the more internationally exposed FTSE 100.

Investors were in a more cautious mood last week as the focus turned to the possibility of a 2nd wave of Covid-19 cases. With China announcing further cases in the Wuhan region, some experts are worried that countries easing lockdown measures too soon may see a sharp rise in the rate of transmission.

The travel sector continued to suffer after the UK's Health Secretary, Matt Hancock, said that it's unlikely international holiday travel will be possible this summer. British Airways owner, International Consolidated Airlines Group, saw their share price decline by 11.03% across the week. InterContinental Hotels Group PLC suffered a 9.93% fall.
Europe
European equities were also in negative territory last week. The broad FTSE All World Index – Europe ex UK fell by 3.10% and Germany's DAX index posted a 4.03% loss.

Investors ditched European equities last week as concerns around a slow economic recovery dominated the business press. Fears that a 2nd wave of Covid-19 cases could keep economic activity at reduced levels were fuelled by Germany reporting a rising number of cases in the week after lifting some lockdown measures.

Concerns around rising geo-political tensions were also stoked by the French government objecting to Paris based Pharmaceutical company, Sanofi, indicating they would give the US priority for a coronavirus vaccine.

Poor economic data in Europe added to the negative sentiment. A widely followed estimate showed that France's economy suffered more than any other major European nation during the 1st quarter of 2020, with their economy contracting by an estimated 5.8%. The estimate for Germany over the same period was a decline of 2.2%.
US
US equities sold off heavily during the first half of the week before recovering some of the losses on Thursday and Friday. The S&P 500 index declined by 2.26% and the Dow Jones Industrial Average Index fell by 2.65%, after a stark warning from the Federal Reserve chairman and heightened US-China tensions.

Fed Chief Jerome Powell said that the US could be stuck in recession throughout 2020 and 2021 if no further fiscal stimulus is carried out, dampening hopes of a 'V' shaped economic recovery. This came alongside a warning on easing lockdown measures from Dr Anthony Fauci, leader of the US Institute of Allergy and Infectious Diseases. Dr Fauci urged states not to reopen until they have the facilities in place to cope with an inevitable rise in cases.

US-China tensions rose after President Trump expressed his frustration with China, stating that he did not want to speak with President Xi. President Trump added that they could 'cut off the whole relationship' with China, fuelling doubts of a 2nd phase trade deal being reached in the near future. News reports suggesting that the US were attempting to block shipments of semiconductors to Chinese tech giant, Huawei, added to these concerns.
Asia
Asian markets fared better than their global counterparts last week. The broad FTSE All World Index – Asia Pacific suffered a 1.82% decline. Japan's Nikkei 225 index posted a 0.70% loss and China's Shanghai Composite declined by 0.93%.

Economic data in China continued to point towards an economic recovery, with a rise year-on-year in both industrial production and fixed asset investments. Retail sales fell during April, but by a smaller amount than the decline in March.

In response to the severe economic impact of a nationwide lockdown, Indian Prime Minister Narendra Modi announced an economic stimulus package equivalent to around 10% of GDP. The measures aim to provide liquidity to small and medium size businesses, insurers, real estate companies and power providers. The package also includes support for farmers and street vendors.
Bond Yields
UK
UK government bond yields were broadly unchanged last week, with the sell-off in equity markets having no significant impact on demand for gilts. The 10-Year Gilt yield fell 1 basis point to 0.23%.
Europe
Fixed income markets in Europe were also relatively stable, with the 10-Year Bund yield remaining unchanged at -0.53%.
US
In the US, it appeared that the sell-off in equities drove increased demand for 'safe haven' assets, with investors increasing allocations to government debt. The 10-Year Treasury yield declined from 0.69% to 0.64%.
Currency
GBP / USD – Current 1.2116 Previous 1.2410

GBP / EUR – Current 1.1190 Previous 1.1448

The Pound fell by 2.37% against the US Dollar and 2.25% against the Euro last week, after concerns around Brexit negotiations began to take hold amongst currency traders. The UK's chief negotiator, David Frost, stated that very little progress has been made in talks with the EU, denting hopes of a free trade deal being agreed by the end of the year.
Commodities
Gold
The Gold spot price rose by 2.45% last week to reach $1,743.67 per ounce, with investors seeking increased exposure to the traditional safe haven asset.
Oil
Oil prices continued to recover last week amidst signs of more stability in the oil futures market and increased demand as countries lift lockdown measures. The Brent Crude spot price rose by 4.94% to $32.50 per barrel.