Telford Mann Blog Featuring Toby Trinder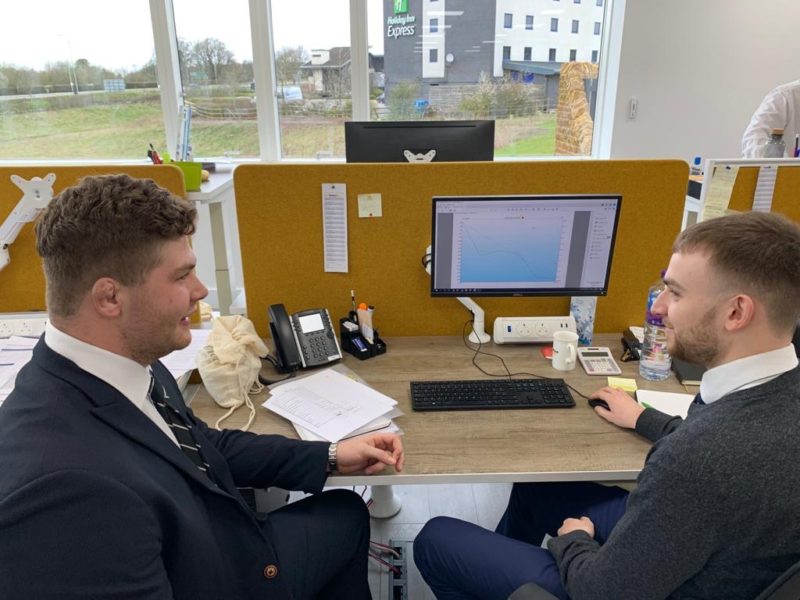 Telford Mann Blog
I first joined Telford Mann by getting in touch via social media to discuss a potential career to run alongside my rugby career, which in relative terms is quite a short career. The company were more than happy for me to do some shadowing/work experience days (just before the pandemic really struck) to decide whether it was something I would like to pursue further into.
After several weeks in lockdown which mostly involved a handful of remote WebEx calls and me committing to study for my first diploma, I committed to a flexible contract which allows me to work essentially at days that suit me the most. This is something I have been extremely grateful for, in the short-term because whilst there is no rugby, I am in the office almost full time which gives me a great opportunity to learn and also provides some financial stability. I can leave the office slightly early to give me a chance to get my rugby training as well. When the season picks up, I will drop to a part time schedule again giving me the opportunity to prioritise training, but also keep financial planning running alongside.
In the past few weeks since being full time it would be safe to say my brain is working overtime! Whilst advising is the main role I wish to pursue, I have done a mixture of admin, paraplanning and sat in client meetings to give me the chance to see the whole picture of what the company is about.
Recently, as my knowledge slowly starts to get better in terms of how all of our software works and how a usual client meeting is ran, I have been preparing review meeting packages and doing some of my own dummy meeting preparations. Review meeting packages consist of comprising all the necessary documents and data we have for a client, updating it and making sure it is in one place for an advisor to access for a meeting. For my own preparation for meetings, I was asked to start putting together notes of how I think the meeting should be structured and how the client's portfolio is currently performing in comparison to the markets currently. Generally – due to the pandemic most meetings are revolved around reassuring that the clients' portfolios are performing much better than they may imagine due to our ongoing management of the funds.
Considering my recent day job has basically been bashing my head against other men for a few years, there is a colossal amount of information I am trying to retain. I have been assigned to a colleague, Charlie, who gives me tasks to do and helps me along the way – although everyone else in the office is very helpful and willing to pass on information and tips. For now, the advice I have been given is to try and at least focus on retaining 1-2 bits of info from anything I am doing – this is helped by writing as much detail as I can in my notes. It seems to be working well and my learning curve has taken a sharp incline over the last fortnight but there is still a long way to go!
Keep an eye out for future updates from Toby Trinder regarding his journey in the Telford Mann Blog.