What Does The Future Hold For Sustainable Investing? From Charlie Hancock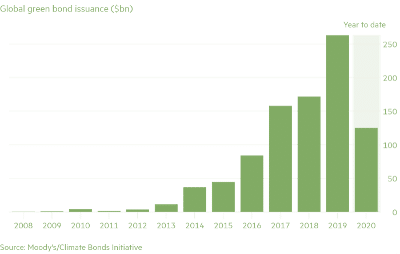 In recent years, interest in sustainable investments has been growing rapidly. Falling within the 'ethical' landscape, sustainable investing is based around considering environmental, social and governance (ESG) factors when choosing investments. In particular, the investments should help promote more sustainable ways of life.
A typical way of assessing whether an investment in a company can be deemed as sustainable or ESG friendly would be to assess whether the business has a positive environmental or social impact. Demonstrating responsible corporate governance is also something which sustainable investors hold in high regard.
The capital flowing into sustainable investment funds is evidence of the growing interest. In 2019, ESG focused equity funds saw inflows of around $70 billion, whilst non-ethical equity funds saw outflows of nearly $200 billion during the same period. This growth has resulted in many fund managers implementing ESG research as part of their investment process, even where their investment fund is not marketed as a sustainable or ethical product.
There are several drivers behind this growth, with climate change being an important catalyst. In a recent YouGov poll, 2/3rds of those who took part believed that concerns around climate change are not being exaggerated and the threat is real. In another survey of 5,000 UK adults, just 33% were positive on the future state of the environment.
Governments have started to react to public opinion, with a greater focus on green energy and climate friendly policies. Earlier this month, the German government issued its first ever green bond, raising €6 billion towards climate friendly projects. The German Treasury plan to issue a total of €12 billion in green bonds this year and the funds will be directed into various areas, such as new bike lanes and research into renewable energy. France, Poland, Ireland and the Netherlands have all issued green bonds in recent years and more countries are expected to follow as the need for investment in green energy grows.
Germany's auction of €6 billion worth of bonds earlier this month attracted bids of €33 billion, which demonstrates the appetite for this type of investment is significant. There is a strong argument to suggest that growing interest from the public, as well as changes in government policy, will benefit businesses who contribute towards making our way of life more sustainable. By the same token, businesses operating in 'sunset industries' will struggle, as changes in human behaviour and technical advances make their products or services redundant.
We believe that the pace at which we move to a more sustainable way of life will gather momentum in the coming years. As a result, we have sought exposure to this theme within our portfolios by investing into funds which place sustainability at the heart of their investment thesis.