Telford Mann Blog Featuring Toby Trinder Part Six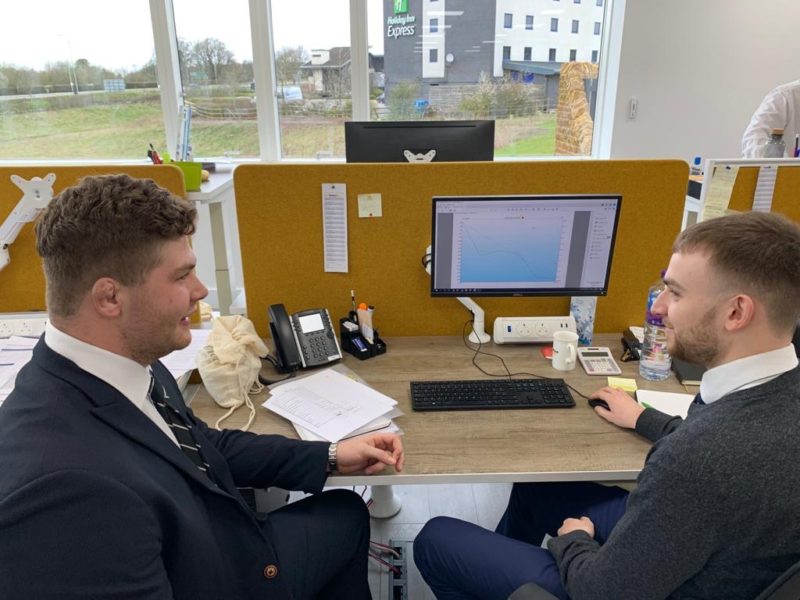 Since the last blog, a fortnight ago, I have continued to participate somewhat more in meetings and whilst there (finally!) seems to be some positive movement towards a return to training date in early October it provided a good opportunity to catch up with Jon and Jilly to round off what has been in intense block and to look ahead into the coming months.
In terms of meetings, I have continued to participate in corporate scheme reviews alongside the usual performance and meeting note aspects of regular client reviews. I feel as though I am becoming more comfortable and getting used to dealing with clients. One of the many skills that an advisor needs is to be able to obtain information from a client whilst remaining fluent and conversational rather than the meeting seeming 'box ticky', but as well as this, it is important to be able to identify new bits of information we have received from the client and linking this up to any old info we have and making changes on the spot or raising these points if necessary. At first, this is something that seemed difficult to get my head around, largely given to my lack of knowledge and experience coming in to this industry as my brain originally is working on an information overload without having an understanding of these elements and being relaxed and confident enough to transfer the info if necessary. In a couple of meetings, I have been able to identify some of these points and remain fluent within the meeting, although I will make no hesitation in saying there is still a long way to go!
In terms of the next few months, I am going to be stepping down slightly to just 2 days a week on the basis that the other 3 days I will be training more heavily. The past block of around 3 months provided a really good opportunity to 'bombard' myself with information to give myself a core understanding of my role here with a view that as I start reducing my time in the office I can become far more efficient and get my work done and then be able to focus on training whilst I am out of office. Jon and Jilly provided me with some quite flattering feedback to which was well received of course and it proved to me that despite having no previous experience that as long as I continue to listen to my feedback and keep working hard that the results will come.
For the up and coming months, I have been paired with one of our advisors, Natasha. Having this link will mean that we can align our diaries and I can help Natasha with some of her meetings and it keeps things a little more constant. One of the main reasons I have been paired with her is that she is just taking on a new corporate client which is an area I have had a bit more practice in and so the transition can be smoother with the scope that I can start becoming a bit more involved in the management of this. Natasha is brilliant at what she does so it will be great to continue to learn from her and hopefully help take some of the weight off her shoulders.