Market Commentary 8th November 2021 from Charlie Hancock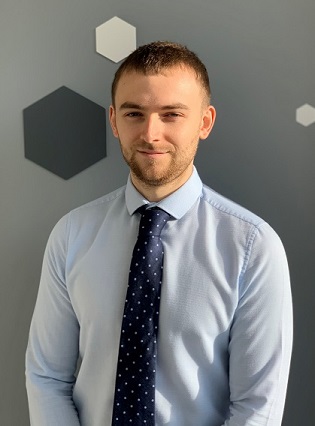 Market Commentary 8th November 2021
Equity Indices
UK
The FTSE 100 gained 0.92% last week, whilst the mid-cap FTSE 250 index rose by 2.12%. Investors around the globe paid close attention to central bank policies last week, with the Bank of England (BoE) voting to keep interest rates on hold.

The BoE monetary policy committee defied expectations for an interest rate rise, voting to keep the base rate on hold at 0.10%. The committee also voted to maintain the size of the central bank's asset purchase programme at £895 billion.

With the BoE voting to keep interest rates on hold, stocks in the banking sector performed poorly across the week, which weighed on the FTSE 100 index. Barclays declined by 4.88%, whilst Lloyds suffered a 2.23% fall. Stocks in the mining sector also struggled due to shrinking factory activity in China, with Glencore moving 3.24% lower and Rio Tinto declining by 2.98%.
Europe
All major European equity indices moved higher last week, resulting in the broad FTSE All World Index – Europe ex UK rising by 2.04%. Germany's DAX index gained 2.33%. Italian equities outperformed, with the FTSE MIB index rallying by 4.93%.

Data released last week indicated that supply chain issues have hindered factory activity in Europe, with industrial production declining unexpectedly during September in Germany and France. September's decline left German manufacturing output down by 9.5% in comparison to pre-pandemic levels recorded in February 2020.

The European Central Bank (ECB) president, Christine Lagarde, continued to signal that the ECB will keep monetary policy loose for the foreseeable future. Ms Lagarde stated that an interest rate rise in 2022 is very unlikely and that tightening financial conditions would not be desirable at present.
US
US equity indices were led by the small-cap Russell 2000 index, which gained 6.09%. The S&P 500 moved 2.00% higher, the Dow Jones Industrial Average gained 1.42% and the NASDAQ 100 rose by 3.21%.

Investors reacted positively to developments following the Federal Reserve's policy meeting. The central bank announced that it would taper bond purchases by $15 billion in November and December, but did not commit to the speed of tapering beyond the end of 2021. The Fed chairman, Jerome Powell, stated that policymakers at the central bank expect inflation to moderate and that the labour market will need to see further improvement in order for the bank to raise interest rates.

Expectations for US policymakers to agree an infrastructure spending bill appeared to encourage investors during the week, with Congress approving a bill worth up to $1.2 trillion on Friday evening. The bill focusses on spending for roads, bridges, pipelines, ports and internet connectivity. A better-than-expected jobs report for October also boosted investor sentiment.
Asia
Equity indices in Asia were mixed last week, with the broad FTSE All World Index – Asia Pacific gaining 0.69%. China's Shanghai Composite suffered a decline of 1.57%, whilst Japan's Nikkei 225 moved 2.49% higher.

Concerns around the Chinese property sector continued to impact investor sentiment last week, with more developers announcing that cash flow issues will impact their ability to service debts. Economic data also dented investor confidence, with a Purchasing Managers Index (PMI) for the manufacturing sector experiencing a bigger than expected decline during October. The reading of 49.2 indicated that activity in Chinese factories contracted during the month.

A decisive general election win for the Liberal Democratic Party leader, Fumio Kishida, appeared to contribute to the positive sentiment on Japanese equities. Kishida has been critical of the 'Abenomics' era and is expected to push for further fiscal spending measures. The Bank of Japan reiterated last week that monetary policy will remain loose for the foreseeable future.
UK
The 10-Year Gilt yield declined last week from 1.03% to 0.84%. There appeared to be a rapid unwinding of bets on the BoE raising interest rates last week, with both short and long dated Gilt yields moving sharply lower following the announcement to keep interest rates on hold.
Europe
The 10-Year German Bund yield declined from -0.11% to -0.28% last week, with dovish comments from ECB president Christine Lagarde contributing to the downward pressure on Eurozone government bond yields.
US
US Treasury yields declined following the Federal Reserve policy meeting, with bond traders interpreting the central bank's announcements as dovish. The 10-Year Treasury yield declined from 1.56% to 1.45%.
Currency
GBP / USD – Current 1.3498 Previous 1.3682

GBP / EUR – Current 1.1666 Previous 1.1841

Currency traders ditched Sterling following the BoE announcement last week, with the Pound's rally during October largely driven by expectations for an interest rate rise. Across the week, Sterling declined by 1.34% against the US Dollar and 1.48% against the Euro.
Commodities
Gold
The Gold spot price gained 1.96% last week, with a decline in US treasury yields appearing to drive increased demand for the precious metal. With Gold offering no yield to investors, the metal typically becomes more favourable in low yield environments.
Oil
The Brent Crude spot price fell by 1.94% last week, with the Biden administration pushing for OPEC nations to increase supply. The US government were also reportedly considering releasing crude reserves into the market in an attempt to ease prices.