Market Commentary 28th May 2019 from Edward Cameron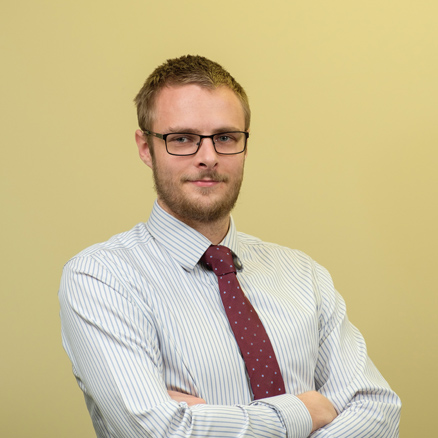 Market Commentary 28th May 2019
Equity Indices
UK
The FTSE 100 ended the week 1% down at 7,280 on Friday, as trade tensions between the USA and China increased. With fears that trade talks may not resume until the G20 summit at the end of June, all major global indices fell last week.

The FTSE 250 fell 1.9% amid continued political uncertainty. Theresa May's announcement on Friday that she would resign on the 7th June had little effect on UK markets, as her widely expected move had already been priced in.

Airlines fared badly last week as a consequence of rising oil prices in 2019 and reduced demand for European summer holidays amid Brexit uncertainty. Both EasyJet and TUI were down over 10%. Marks & Spencer fell 8% following a 10% drop in annual profits and the announcement of over 100 store closures.

The UK inflation rate hit 2.1% in April, its highest level of 2019, fuelled by rising energy prices and air fares.
Europe
European equity markets also fell last week, with the FTSE All World Index – Europe ex UK down 0.9%, France's CAC down 2.2% and Germany's DAX down 1.9% across the week. European markets followed US markets into negative territory amid growing concerns over the US/China trade war.
US
It was a negative week for US equities, with all major markets down. The S&P 500 ended the week 1.2% down, the NASDAQ 2.3% down and the Dow Jones 0.7% down. The Dow fell for a 5th consecutive week, marking its longest losing streak since June 2011. All 3 indices suffered as it looks as though the trade war with China will continue.

There is a growing view amongst analysts that the two countries are moving further apart on a trade deal, which caused a sell-off in tech and energy stocks on Thursday. The ban on American companies working with Huawei has filtered through to other countries, with major UK and Japanese companies such as BT, EE, Vodafone and Panasonic ceasing business with the Chinese tech giant.

President Trump calmed the situation somewhat on Friday, hinting that the Huawei ban could be eased as part of a wider trade deal, which saw markets rise slightly.
Asia
Asian markets ended the week down as the US/China trade war continued with no positive developments. The FTSE All World Index – Asia Pacific was down by 0.4% across the week, with the Hang Seng down 2.1% and Japan's Nikkei down 0.6%.

With concerns over a protracted trade war, investors moved out of China, which fed through to other Asian markets. The Huawei ban could affect shipments by up to 25% and there are growing fears that other Chinese companies could be blacklisted.

India's benchmark index, the Sensex, rose 4% last week following a surprise landslide victory for incumbent Prime Minister, Narendra Modi.
Bond Yields
UK
The 10-Year Gilt yield fell 6.8% across the week, ending Friday on 0.96%. With UK equity markets falling and increasing fears that Theresa May's resignation makes a no-deal Brexit more likely, investors preferred to allocate capital into Government bonds.
Europe
10-Year German Bund yields ended the week 2 basis points down at -0.12%, continuing the fall to multi-year lows. German bond yields followed a similar pattern to UK yields, with fears over a hard Brexit and a fall in equity markets pushing yields down
US
US 10-Year Treasury yields ended the week 2.9% down at 2.32%. US bond yields mirrored their global counterparts as investors allocated capital towards safe haven assets. Fears over a protracted trade war, coupled with worries over a global economic slowdown, have pushed yields to 18 month lows
Currency
GBP / USD – Current 1.2714 Previous 1.2724

GBP / EUR – Current 1.1347 Previous 1.1400

Following large falls in the previous week, Sterling stabilised somewhat last week, albeit still down 0.5% against the Euro and 0.1% against the Dollar. Investor confidence in a smooth Brexit has receded in recent weeks, and with the likelihood of the next PM being more Pro-Brexit, there are concerns that Sterling could weaken even further.
Commodities
Gold
The Gold spot price ended the week 0.6% up at $1,285 per ounce on Friday. With global equity markets down, demand for safe haven assets such as gold increased.
Oil
Oil prices slipped last week, with Brent Crude ending Friday 4.9% down at $68.69 per barrel. Rising tensions over the US/China trade war has caused concern over global demand for oil. In addition, US oil inventories continue to rise, prompting a fall in the price of oil.