Market Commentary 14th September 2020 from Charlie Hancock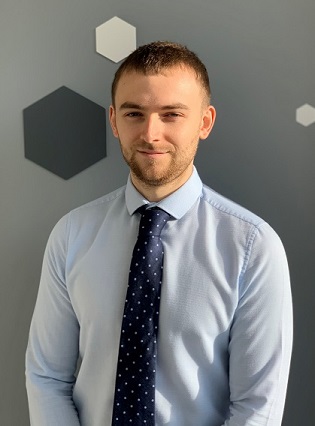 Market Commentary 14th September 2020
Equity Indices
UK
Weakness in the Pound helped the FTSE 100 rise strongly last week, with the index seeing a gain of 4.02%. The FTSE 250 index, which has less exposure to international revenues, gained 1.16% across the week. Sentiment in the UK was generally positive last week, with investors shrugging off weakness in US equity markets and a sharp rise in UK coronavirus cases.

Despite pausing their trial for a Covid-19 vaccine due to one participant falling ill, AstraZeneca PLC saw their share price rise by 5.76% across the week. The wider Pharmaceutical sector benefitted from this positive sentiment, with GlaxoSmithKline PLC rising by 6.17% across the week.

After reporting a 25% fall in pre-tax profits, Morrisons was shunned by investors, resulting in their share price declining by 5.50% across the week. The Bradford based supermarket chain said that whilst sales during the 2nd quarter rose, they incurred costs of £155 million implementing safety measures in response to the pandemic.
Europe
Equity indices in Europe were in positive territory last week. The broad FTSE All World Index – Europe ex UK gained 2.72% and Germany's DAX index rose by 2.80%.

Investors shrugged off a continued rise in coronavirus cases on the continent as France reported record numbers of new daily cases. Data showing that German exports rose by more than expected during July appeared to lift sentiment.

Although there was speculation that the European Central Bank (ECB) would announce further monetary stimulus following their policy meeting last week, investors did not appear to be disappointed with the bank leaving policy unchanged. The ECB President, Christine Lagarde, acknowledged that recent currency strength is something the bank is watching closely.
US
After re-opening from Monday's market holiday for Labor Day, US equity indices suffered sharp declines and failed to recover by the end of the week. The S&P 500 was down by 2.51%, the Dow Jones Industrial Average lost 1.66% and the technology heavy Nasdaq 100 index declined by 4.60%.

The Technology sell off continued into the early part of the week, impacting sentiment across the market.

The energy sector was also weak, with a falling oil price weighing on stocks such as Chevron and Exxon Mobil. The oil giants saw their share prices decline by 5.19% and 5.60% respectively.

Sentiment also appeared to be damaged by a flare up in US-China tensions and slow progress on a new fiscal stimulus package. President Trump stated during his Labor Day speech that the US will end its reliance on China, possibly by imposing "massive tariffs".
Asia
Asian markets were mixed last week, resulting in the broad FTSE All World Index – Asia Pacific rising by a marginal 0.13%. Japan's Nikkei 225 index saw a gain of 0.87%, whilst China's Shanghai Composite Index moved 2.83% lower across the week.

Chinese technology stocks were sold off following news that the US government is considering adding China's largest chipmaker, Semiconductor Manufacturing International Corporation, to a list of sanctioned companies. On a more positive note, data showed that China's exports rose by much more than expected in August, which is an indication of rising global economic activity.
Bond Yields
UK
UK government bond yields declined across the week, with the 10-Year yield moving from 0.26% to 0.18%. With the Pound weakening substantially across the week, Gilt yields were pushed lower.
Europe
After rising during the middle of the week as investor sentiment improved, the 10-year German Bund yield ended up flat at -0.48%.
US
The 10-Year Treasury yield moved from 0.72% to 0.67% across the week.

Investors flocked to the security of treasury stock as sentiment deteriorated, resulting in yields declining.
Currency
GBP / USD – Current 1.2796 Previous 1.3279

GBP / EUR – Current 1.0806 Previous 1.1214

The Pound weakened after the UK government outlined proposals to amend parts of the Brexit withdrawal agreement. Across the week, the Pound fell by 3.64% against both the US Dollar and the Euro.
Commodities
Gold
Further weakness in the US Dollar helped Gold rise slightly last week. The spot price gained 0.34% to reach $1,940.55.
Oil
Oil prices continued to slide last week, with the Brent crude spot price 6.63% lower at $39.83 per barrel. US-China tensions appeared to weigh on prices, given that reduced international trade typically reduces the demand for oil. It also appears that rising coronavirus cases are prompting oil traders to become concerned about demand reducing in the event of further lockdowns.