Market Commentary 4th May 2021 from Charlie Hancock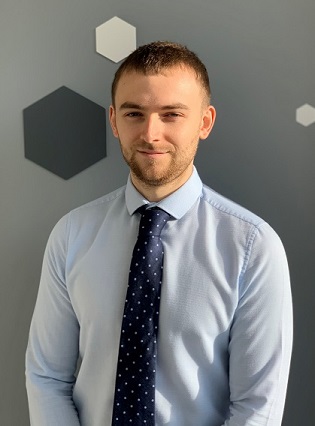 Market Commentary 4th May 2021
Equity Indices
UK
During a week in which most equity indices around the globe moved lower, UK equities outperformed. The FTSE 100 rose by 0.45% and the FTSE 250 index gained 0.56%.

A closely watched economic growth estimate from the EY Item Club was revised higher, with UK Gross Domestic Product (GDP) expected to grow by 6.8% in 2021. The previous growth estimate published in January was 5%.

Developments in potential vaccine passport schemes helped travel stocks to recover from some of their recent weakness, with the British Airways parent company International Consolidated Airlines Group rising by 3.08%. Budget rival easyJet gained 5.03% across the week.
Europe
The majority of European equity indices declined last week, with the broad FTSE All World Index – Europe ex UK moving 0.82% lower. Germany's DAX index fell by 0.94%.

Data on economic growth published by the European Commission suggested that the Eurozone may have entered a recession during the first quarter of the year. The preliminary data suggested the Eurozone economy contracted by 0.6% following a 0.7% decline in the final quarter of 2020.

A regular survey carried out by the European Commission showed that the outlook for the Eurozone economy improved during April, with improvements in vaccination programmes being a significant driver for the optimism. The German government published an updated forecast for 2021 GDP growth, increasing their previous estimate of 3% to 3.5%.
US
The S&P 500 index was broadly flat at +0.02%, whilst the Dow Jones Industrial Average declined by 0.50% and the NASDAQ 100 fell by 0.58%.

Data published last week showed that the US economy expanded by 1.6% during the first quarter of the year, with a surge in consumption driving growth. Amazon's first quarter results provided evidence of the strength in the consumer sector, with their revenue 44% higher than the same period during 2020. Shares in the e-commerce giant moved 3.79% higher across the week.

Evidence of strength in the manufacturing sector and a further decline in weekly jobless claims added to expectations of strong economic growth for 2021. This prompted a rise in bond yields, which appeared to negatively impact sentiment on US equities last week.
Asia
Asian equity markets also gave up some ground last week, with the broad FTSE All World Index – Asia Pacific moving 0.76% lower. Japan's Nikkei 225 declined by 0.72% and China's Shanghai Composite Index fell by 0.79%.

Data released last week suggested that the Japanese economy is recovering after starting 2021 with a period of weakness. Retail sales in March grew for the first time in 4 months and industrial production rose by 2.2%, with increased car production helping to defy economist expectations of a 2% decrease.

Regulatory issues continued to impact sentiment on Chinese companies last week, with authorities summoning Tencent, JD.com and several others to a meeting with officials including representatives from the central bank. Reports suggest that 13 technology companies were told to rectify problems on their platforms and increase their capital reserves.
Bond Yields
UK
The 10-Year Gilt yield moved from 0.74% to 0.84% last week. Strengthening economic data which pointed to a robust recovery during 2021 brought forward expectations for interest rate rises, with gilt yields moving higher as a result.
Europe
The 10-Year German Bund yield climbed from -0.26% to -0.20% last week.

Higher than expected inflation data appeared to contribute to Eurozone yields rising last week. Across the bloc, inflation rose to 1.6% in April from 1.3% in March. Germany's inflation rate climbed to 2.1%.
US
The 10-Year US Treasury yield moved from 1.56% to 1.63% last week.

Whilst Federal Reserve chief, Jerome Powell, delivered a dovish tone in the central bank's post policy meeting press conference, the week's strong economic data data pushed yields higher.
Currency
GBP / USD – Current 1.3822 Previous 1.3876

GBP / EUR – Current 1.1492 Previous 1.1478

The UK's strong economic forecasts had little impact on Sterling last week. The Pound moved 0.39% lower against the US Dollar, whilst gaining 0.12% against the Euro.
Commodities
Gold
Gold prices faded slightly, with the spot price moving 0.45% lower to $1,769.13 per ounce. With the Federal Reserve downplaying inflation risks last week, there were few catalysts for the precious metal to gain support amongst investors.
Oil
The Brent Crude spot price gained 1.72% to reach $67.25 per barrel. Oil prices appeared to be supported by discussions around vaccine passports, which improved expectations for a resumption in international travel .